National Communities Council (NCC) Spring Forum
Wednesday, April 19
The NCC Spring Forum is a day-long event exploring trends and practices of manufactured home community owners and operators. The forum delivers a unique learning opportunity to discuss issues including market trends & acquisitions and national industry issues to watch. It also shows best practices for owners and operators and provides excellent opportunities for professional networking. If you're involved with manufactured home communities whether as an owner/operator, service provider, lender or consultant this event is for you!
Sponsored by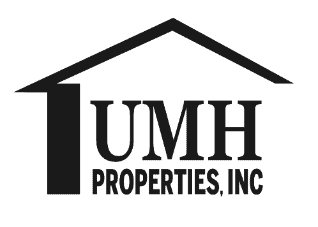 This event requires an additional registration and can be added onto any Congress & Expo registration.
Wednesday, April 19
7:00 AM –
8:00 AM
Registration
8:00 AM –
8:30 AM
Coffee & Networking
8:30 AM –
9:45 AM
Perspectives from Industry Leaders

Moderator: Dr. Lesli Gooch, CEO, MHI
Panelists: Sam Landy, President, UMH Properties, Inc.
Bill Raffoul, NCC Chairman and Senior Vice President of Development, Sun Communities
Steve Schaub, President & CEO, YES Communities

Join the executives of some of the nation's largest manufactured home community operators as they discuss their views about the state of the market and what the future looks like for land-lease communities.
9:45 AM –
10:00 AM
Networking Break
10:00 AM –
11:00 AM
Making the Next Acquisition

Moderator: Bill Raffoul, NCC Chairman and Senior Vice President of Development,
Sun Communities
Panelists: Ron Bunce, Senior Vice President, Equity LifeStyle Properties, Inc.
Ferd Niemann, Founder & Partner, The MHP Law Firm
Chris San Jose, President of Lending, Yale Realty & Capital Advisors

Interest rates and inflation have increased dramatically in the last year but the need for attainable housing remains strong. Industry insiders will share what you need to know – including financing options and due diligence – when acquiring your next manufactured home community.
11:00 AM –
12:00 PM
Using the Fair Housing Act to Overcome Local Zoning Barriers

Panelists: W. Scott Simpson, Managing Partner, SMGB Law
Spenser Templeton, Partner, SMGB Law

By nearly all measures land-lease communities have grown significantly in the last decade. Yet there are still zoning and other local government challenges that must be overcome. Learn about strategies to defeat local government opposition by understanding fair housing arguments.
12:00 PM –
1:00 PM
Networking Lunch
1:00 PM –
1:45 PM
MHI Community of the Year Awards Presentations

Winning communities will be recognized and representatives from each community will participate in a brief panel discussion regarding why their properties are rated the best in the business.
1:45 PM –
2:30 PM
Influencing Industry Perceptions by Telling Your Story

Panelists: Molly Boyle, President, Front Porch Media Group
Dr. Lesli Gooch, CEO, MHI

Manufactured home community owners and operators provide quality affordable housing opportunities, a commitment to serving residents, and a strong community focus. Learn how to leverage your success in these areas to increase the positive perception of land-lease communities.
2:30 PM –
3:15 PM
National Industry Issues to Watch

Moderator: Jim Ayotte, Executive Director, Florida MHA
Panelists: Mark Asnes, CEO & Managing Partner, Freehold Real Estate
Jody Gabel, General Counsel, Flagship Communities
Daniel Weber, Partner, SMGB Law

With an increasing focus on tenant protections and the rise of rent control legislation across the nation, hear about how these issues are impacting, or could impact, community operations and management.
3:15 PM –
3:30 PM
Networking Break
3:30 PM –
4:30 PM
Current Community Financing Market Trends & Outlook

Moderator: Bill Raffoul, NCC Chairman and Senior Vice President of Development,
Sun Communities
Panelists: Judah Aderet, Principal, Princeton Capital Group
Emilio Allen, Head of Capital Markets, Roots Management Group
James Cook, President, Yale Realty & Advisors

Gain perspectives from leading lenders, brokers, and community owners as they discuss current market conditions for buying, selling and refinancing communities.