Call for Presentations

MHI is soliciting proposals for educational workshops at the 2023 MHI Congress & Expo. Workshops will be held on Wednesday – Friday,  April 19-21 at the MGM Grand in Las Vegas. 

Educational workshops are a great way for registrants to hear from industry experts and gain critical insight into current trends affecting their businesses. More than 1,400 attendees from all segments of the factory-built housing industry, providing a great opportunity for presenters to showcase their expertise.
Proposal Deadline: January 24, 2023
Notifications: February 2023
MHI is seeking presentations under a wide variety of topical areas, including but not limited to:
Appraisals

Business Technology

Community Development, Ownership, Marketing & Sales

Education Training for Communities and/or Sales Professionals

Financial Services

Legal Issues

Professional/Personal Development

Research Trends

Retail Marketing & Sales

Tax/Finance and More!

Note: Proposals of similar topical areas may be combined into one presentation. Submitters will be notified once accepted if their session has been combined.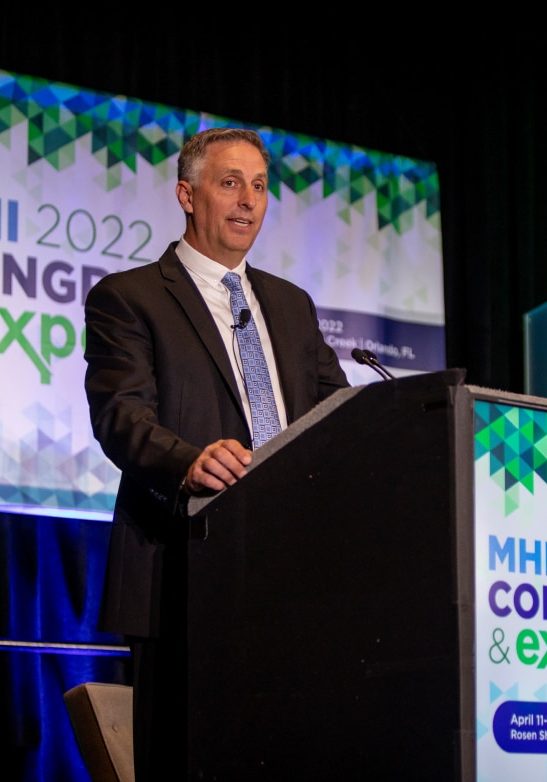 Presenter and Proposal Guidelines

1. Proposals must be educational in nature and cannot promote a specific company, product, or service. They should be relevant to today's manufactured or modular housing industries.

2. All presenters must register for the conference. Presenters receive discounted registration to the 2023 MHI Congress & Expo. (Hotel and travel expenses are the responsibility of the presenter.)

3. No more than two individuals from a company can participate on the same panel.

4. Selected presenters must submit final presentations no later than Friday, April 7, 2023. Presenters must use the official 2023 MHI Congress & Expo PowerPoint template and should submit the presentation by email prior to the event.

5. Standard Audio-Visual sets will be set in workshop rooms and include an LCD projector, screen, laptop and microphones.